Advocating for food beverage businesses & employees across the triad
To promote a healthy food and beverage community by providing members with strategic programming, marketing assistance, operational support, and direct input on governmental affairs and administrative public policies that encourages regional economic growth.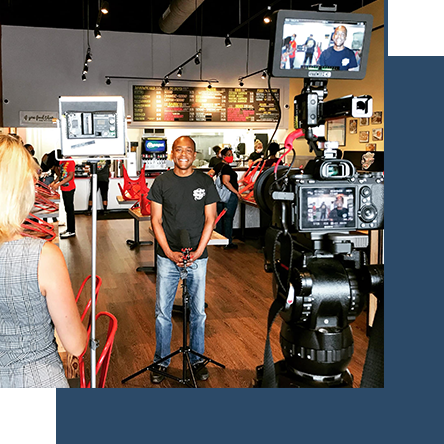 Marketing & Visibility
Running a restaurant is hard work. But what's the point if no one knows about it? We can help you establish an effective, affordable marketing plan to make sure that everyone knows about all the great tasting food on your menu.
Programming & Networking
Just like any industry, the more you know, the more successful you'll be. Our programming, training and  networking opportunities put you in the know. Our members have the information and contacts they need at their finger tips.
Government Affairs
The food and beverage industry is heavily regulated and monitored. Even minor mistakes can cause your business to be shut down for days, if not weeks. We work with government officials to ease regulations so that you can stay focused on delivering quality products.
Navigating restaurant and bar regulations can be difficult…
We're here to help.
Our objective is organize and bring together the different operators in the food and beverage community and to benefit from strengths found in unity. Our goal is to present a unified and consistent message. The coalition will be a positive partner with the community, while actively participating in discovering solutions to issues challenging the community at-large
I am a small business owner and resident of an incredibly resilient city; I own three restaurants in Winston-Salem - The Porch, Alma Mexicana and Canteen Market & Bistro. Independent restaurants are the economic engine for so many other local businesses -...